The EquestrAsian Sports Association of Maryland had the honor of hosting over 50 members of the AAPI community at the latest premier sporting event to call Maryland home: the Maryland 5 Star at Fair Hill.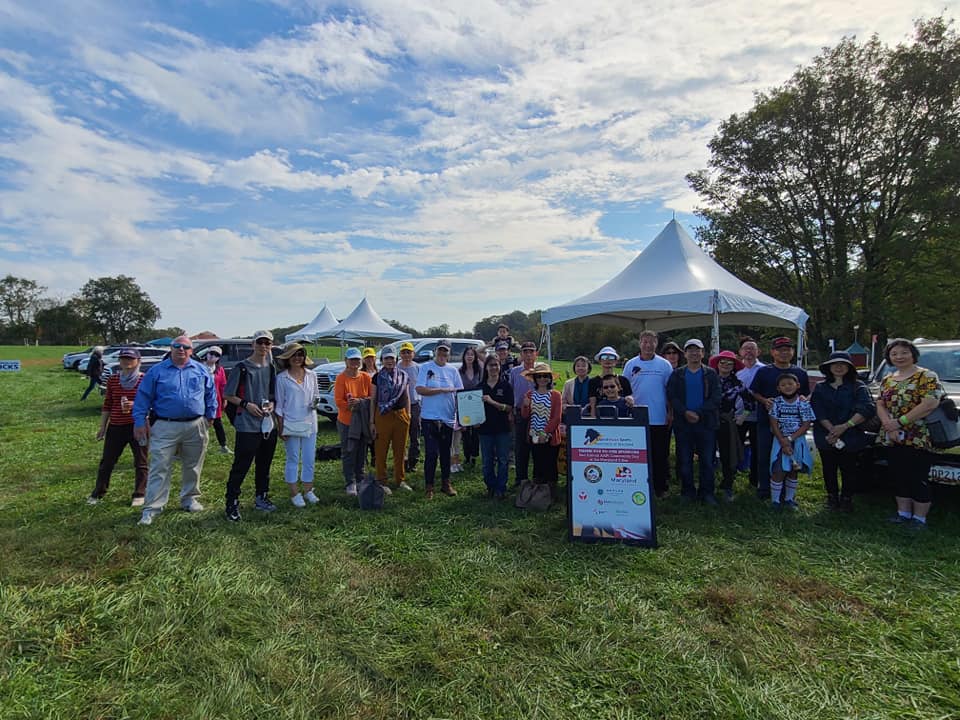 While Maryland has always been a destination for the equine industry and sporting events, 2021 was a landmark year for the state. The highest level of the sport of eventing was showcased at Fair Hill, a world-class event facility in Cecil County, MD. A longtime feature of the East Coast calendar for eventers, Fair Hill was selected to be the host site for the world's newest CCI5* event and received a comprehensive overhaul of the facilities in preparation for the addition. With the addition of the Maryland 5*, there are now seven CCI5*'s around the world and two that are hosted in the U.S.
The event was attended by world-class horses and riders from across the globe, but it was American Boyd Martin that emerged victorious on Sunday afternoon. Marking the first win at the level for an American in 13 years, the weekend became historic in more ways than one. Learn more about the sport of eventing and Martin's win here.
Members of EASA were hosted at a tailgate space with a front-row view of the cross country course and were provided with snacks and refreshments. During the break between divisions, attendees were given a private course walk from industry professional, Alex Abella. An instructor with EASA, Abella was able to provide all those in attendance with a deeper understanding and appreciation for the sport of eventing!
Interested in learning more about our upcoming events? Contact us today to get involved!