Come out and join us, explore, ride, learn, grow, and simply have fun!
Bob Zhang – Founder and President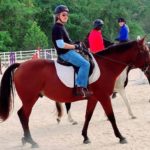 Bob is a small business owner and entrepreneur – he is the founder and general manager of a website and digital marketing agency and an international trade/business consultant. Active in the Asian American community, he was appointed Commissioner of the Maryland Governor's Commission on Asian Pacific American Affairs and Howard County AAPI Workgroup member. Bob fell in love with the horse industry since 2018 when he helped the state to showcase key exports at an international event.
Alex Abella – Programs and Secretary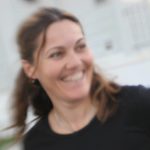 Alex is a lifelong equestrian with experience in several disciplines, and a consultant on equestrian facility and land planning and management, programming, marketing and brand building. She is an ARIA-certified riding instructor and stable manager, and was awarded the American Riding Instructors Association Instructor of the Year Award in 2004. Alex has authored and illustrated a series of children's books on dog behavior and many articles on horses and their management. She speaks five languages fluently.
Mark Xu – Chairman of the Board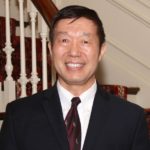 Dr. Mark Xu is a business entrepreneur. He currently involves in various business endeavors, covering adult medical care, biotechnology, and farming. Dr. Xu devotes much of his time and enthusiasm to community services and has been widely recognized as a true leader of Asian communities. He is the vice chairman of Maryland-Anhui Sister State committee, the vice president and Secretary of the Coordination Council of Chinese American Association, and the vice president of Washington Association of Science and Technology.
Grace Fulton – Equestrian Coach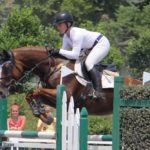 Grace Fulton is an equine professional with years of experience across multiple disciplines. Growing up at her family's Full Moon Farm, she gained experience in multiple equestrian disciplines. Focused on eventing, she won team gold at the North American Junior Young Rider Championships CCI1*L at age 15, and eventually competed through the CCI4*S level. While attending the University of South Carolina-Aiken, Grace expanded her expertise by beginning to play polo as well. Throughout this time, Grace gained valuable experience in multiple disciplines, working for both 5* eventer and Olympian Doug Payne and 7 goaler and USPA Open winner Tiger Kneece. Additionally, Grace served as the Team Captain for the USC Aiken Women's Polo Team and President of the Eventing Team.
Throughout her life, Grace has always been involved in teaching. From summer camps at Full Moon Farm and lessons with Kneece's Aiken Youth Polo, to horsemanship clinics in Costa Rica, Grace has a depth of knowledge to share with any student. By growing up at an esteemed lesson facility and working underneath industry professionals, Grace is equipped to handle students of any age or level that ask for guidance.
Advisory Board: 
Ross Peddicord – Ex-Officio. Executive Director, Maryland Horse Industry Board. Maryland Department of Agriculture
Jeff Newman – CEO Maryland 5 Star
Karen Fulton – President, Full Moon Farm
Kathleen Tabor – Attorney, Law office of Kathleen JP Tabor LLC